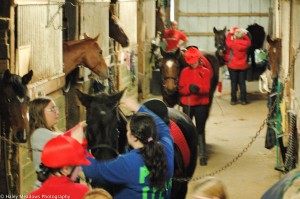 Edgewood Equestrian takes pride in offering quality services at affordable prices. Every student's individual goals are given enthusiastic support.   Whether you're taking riding lessons to improve your personal skills or simply for the fun of it our program will help you realize your potential.  If you are a serious competitor, we can help you too!   Riders are coached to develop a working partnership with horses based on the sound principles of classical dressage, preserving the horse's natural brilliance and desire to please. "Fix the rider, and let the horse's brilliance shine!"
Learn on your own horse or partner with one of ours. We have a number of happy equines of various levels to accommodate most riders.
Meet our instructors, meet the horses, and find out about our riding academy and training services!