Show Turnout Boot Camp
Sunday, March 30th | 9am – 4pm
Thanks to those who participated!  Check out the image gallery here!
The Show Turnout Boot Camp is for riders who are preparing for the 2014 show season.  The camp aims to give participants the training and experience to fully turnout a horse for a dressage show of any level.  Participants will learn how to do a full body turnout from nose to tail, including bathing, grooming, clipping, braiding, and tips and tricks to get a flawlessly prepped horse.
The camp will be a training workshop environment, where students will first learn and then attempt the techniques under supervision.  Then, the day will end in a full turnout exercise, where participants must use the techniques learned during the camp to turnout a horse for the show ring.
Aged 10+.  Any experience level is welcome.  Camp leaders are knowledgeable from schooling to national/international level shows, and can help with techniques for any occasion.
Returning Summer 2014!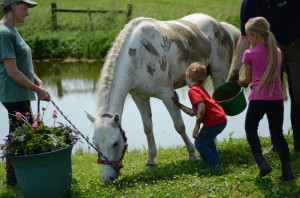 The Edgewood Equestrian Boot Camp program is specifically designed for young riders, ages six to fifteen who want to jump start their horse riding career.  This one week intensive camp will introduce first time riders to the world of horsemanship.  Campers will learn all there is to know about owning a horse from daily responsibilities to long term care.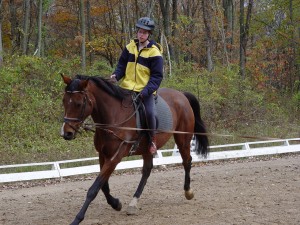 Riders will be exposed to the diversity of English riding disciplines with the primary emphasis on Classical Dressage. Unlike many camp environments, Edgewood Equestrian Boot Camp participants will ride a horse or pony each day of camp in a safe and nurturing environment.  Campers should be prepared to work hard, get dirty and above all have FUN!
Boot Camp runs Monday through Friday, from 9:00 a.m. till 4:00 p.m.  Campers should bring lunch, snacks, and plenty of water.  Camper registration will be on a first come, first served basis and is limited to 10 children per session.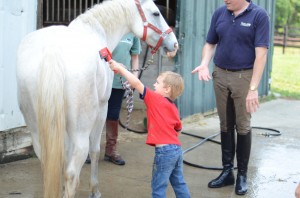 Boot Camp details for Summer 2014 will be posted in the spring!